About Us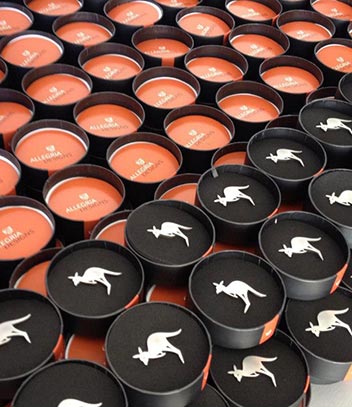 Allegria Designs has been creating fashion jewellery since 1999. We believe in affordable originality and have adopted this as our philosophy and motto. We like to experiment with materials and textures resulting in original designs at affordable prices.
We use the latest technology to design and manufacture our product but still rely on hand assembly and good old fashioned customer service. We also have strong manufacturing affiliations locally and offshore for the corporate pin, badge and medal market.
The logo of the company reflects two characteristics of Allegria Designs. The dot represents personalised, focused activity and the tornado shaped spiral reflects the energy and enthusiasm of its founders. The name "Allegria" is an Italian word loosely translated as the happiness or joy of living.
Our products are Australian Made and designed and we are a licensee of the "Australian Made" campaign.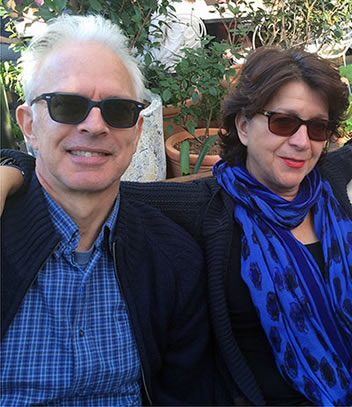 Husband and wife team Diane Yanire and Alex Gostin founded Allegria Designs after their careers had been "re-engineered" by the corporate world in 1999.
Diane is a French Canadian from Montreal who migrated to Australia in 1994. After multiple trips to Canada visiting family and friends, she found it difficult to purchase original, good quality Australian Made gifts to take home. This was the seed that helped kick start the concept behind Allegria Designs. Diane has a background in sales, marketing and customer service having spent many years in the airline industry.
Alex is a Sydneysider that met Diane in Montreal while working as a product manager in the IT industry. He is the designer behind he products and maintains the technical infrastructure. He is also a musician and composer.